Worlds Greatest Playboy Magazine Collection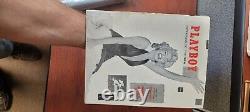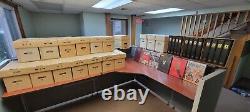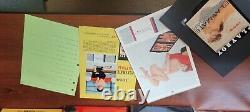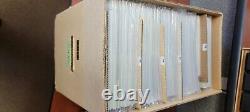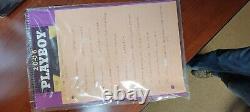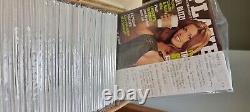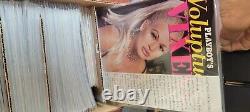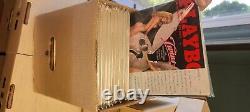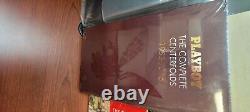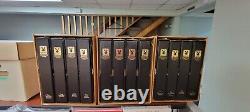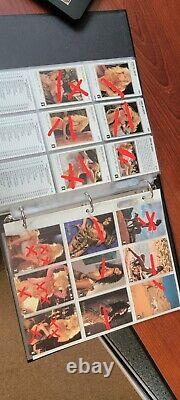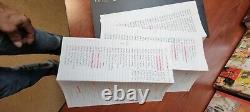 THE MARILYN ISSUE IS WORTH MORE THAN I'M ASKING FOR THE WHOLE COLLECTION. This is probably the greatest Playboy collection on Earth... Outside of Hef's Mansion! 13 Boxes in all, containing every single issue from the HOLY GRAIL Marilyn Monroe (original) issue up to December 2004. 3 boxes of Specialty Issues Playboy's Lingerie, College Girls, Voluptuous Vixens, Classic Centerfolds, Sexy Swimsuits, Denim Daze, Girls of Summer, etc.
Even a few pocket calendars. Then there are all the books. Numerous Hardcover books : "Playboy's Greatest Covers", "Playboy, 50 Years, The Cartoons", "The Art of Doug Sneyd", "Inside The Playboy Mansion", "The Playboy Book", etc. Finally, the Centerfold Collector Cards. 12 Binders with the complete collection of all the Playboy Centerfold trading/collector cards.
They are categorized by Month. One binder is every "Miss January". The next is every "Miss February". This collection is not only extensive and immaculate...
But it is VERY well organized. Every single issue is in a protective plastic sleeve. All issues are organized in boxes in numerical order by date.
And to top it off... Each issue has a hand written Index on a small piece of paper, tucked into the sleeve in front of the issue. On this Index, you will find a list of who is in the magazine, what page, and so on.
The level of Precision and Care put into this collection is 2. This is NOT someone's Porno Stash.
A Museum worthy collection of Beautiful Women, Pop Culture, and realistically, a "painting" of American History and Society thru the eyes of the Average American, over approximately 6 decades. You can literally follow the evolution of our nation with this collection. There is obviously way too much here to photograph all of it. If there is something you want to see to verify its in this collection, i. Jayne Mansfield, just ask, and I'll send you a picture.
To see it in person is truly overwhelming. Well, those words haven't been written yet!