UNSEEN RATAJKOWSKI Jonathan Leder EMILY 1ST Edition SIGNED 716/1000 Magazine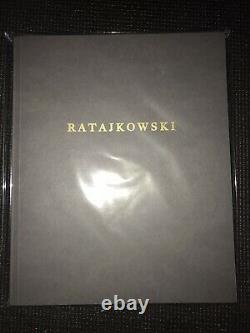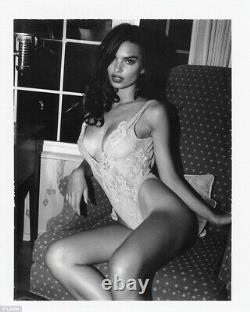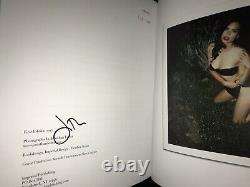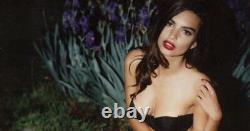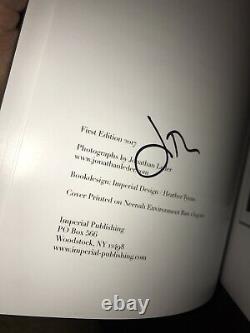 UNSEEN RATAJKOWSKI - 1ST EDITION. FEATURING 32 NEVER-BEFORE-SEEN IMAGES Nm. Limited Art Edition of 990 copies. Crash Numbered andsigned by the photographer. Gold Leaf Cover and Spine.
Before she was a controversial video vixen, a celebrated Hollywood actress, an international runway sensation, and a feminist lightning rod, EmilyRatajkowski was an aspiring L. Model taking jobs her agency recommended.
Thats what brought her to Woodstock, N. For two fateful daysand moreimportantly nightsin May 2012.
It was then she met photographer Jonathan Leder, who shot the 103seductive Polaroids featured in Ratajkowski, the luxurious new photo book fromImperial Publishing. Posing in white nighties, black lingerie, andoften nothing at all, Ratajkowski exudes both the playful sexuality shed bringto Robin Thickes Blurred Lines video and the dramatic sensuality shedharness for David Finchers 2014 psychological thriller Gone Girl. The Luxury Edition features new high-resolution scans, andis bound in a lush 130lb cover with gold foil stamping, and a at a 9 x11print size is perfect for showcasing Leders artistry and the smolderingsex appeal of his soon-to-be-famous subject. Theres also a brand-new foreword by art historian Susan Rothschild, whoparaphrases the words of philosopher Alexander Nehamas: The only reactionappropriate to beauty is love; the desire to possess it. In his afterword, Leder recalls noticing something enchanting about the girl who stepped off thebus on Woodstocks village green, though he never guessed he was dealing with afuture superstar.
She was well dressed and attractive, perhaps a bit morepetite than your average model, Leder writes. But once he took her back to thesmall cape-style house hed rented for the summer, something extraordinaryhappened. Leders photos reveal the strong confident young woman who clearly feelscomfortable to be herself and have some fun. Shes got the pouty red lips andcome-hither glances youd expect from a beautiful young model hired to seducethe camera, and yet Ratajkowski gives Leder something unique.
Expertlypositioned on vintage floral rugs and furniture that evokes childhood vacationmemories, Ratajkowski is a midcentury pin-up queen with a millennial edge. Forgetthat fools errand of trying to possess beauty. Leders photos of Ratajkowskiperform a different sort of magic trick. They preserve for all eternity anintimate moment between two people that can never be recreated.
The item "UNSEEN RATAJKOWSKI Jonathan Leder EMILY 1ST Edition SIGNED 716/1000 Magazine" is in sale since Thursday, September 17, 2020. This item is in the category "Books\Magazines".
The seller is "immortal-idiots" and is located in Montreal, Quebec. This item can be shipped to Canada, United States.
Special Attributes: 1st Edition