THE VILLAGE MAGAZINE by Vachel Lindsay 1925 3rd IMPRINT SIGNED with RARE WRAP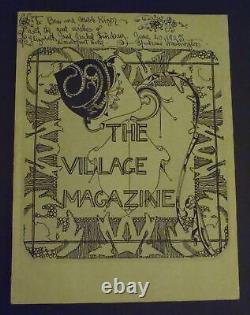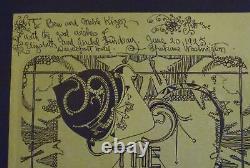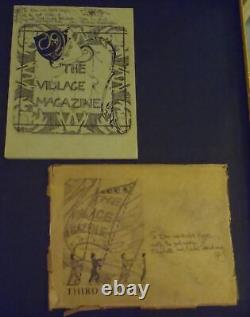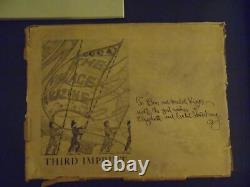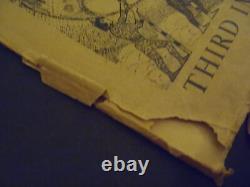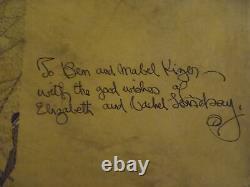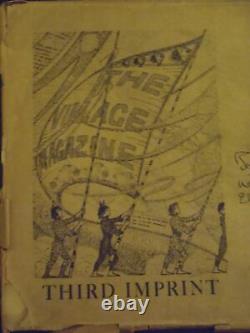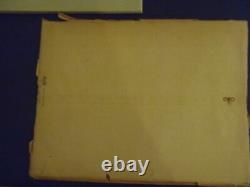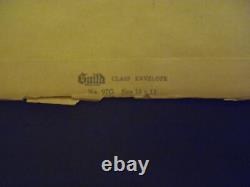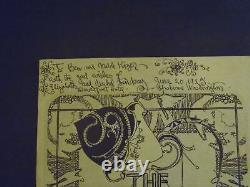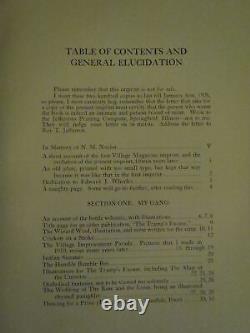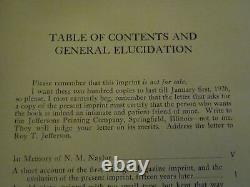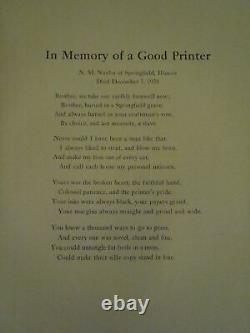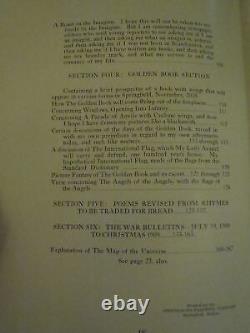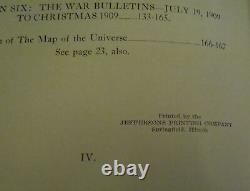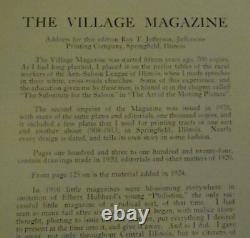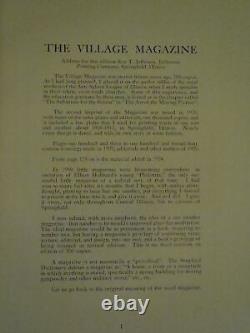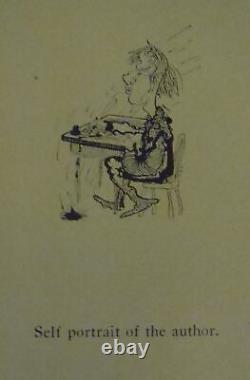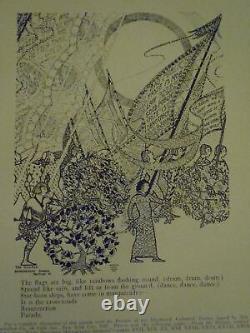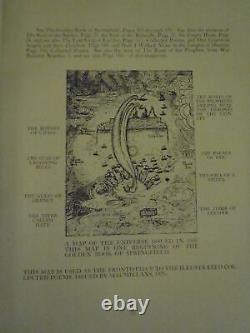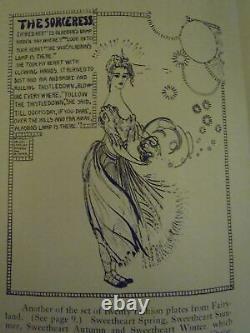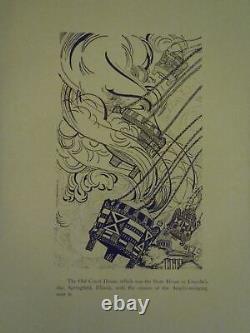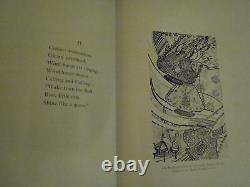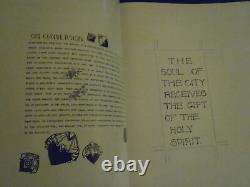 THE VILLAGE MAGAZINE by Vachel Lindsay 1925 3rd IMPRINT SIGNED w/ RARE WRAP. AUTHOR: Written and illustrated by Vachel Lindsay.
DESCRIPTION: VII, [1], 168 pages. Edition limited to 200 copies for private distribution. Pages free of marks, creases, or tears. Gift inscription and designs by author added to front cover.
Peeling to spine paper about one inch from the tail without effect to page, cover, or spine paper attachment. Heavily chipped especially at bottom edge.
Inscription by author identifying whose gift this copy is. BINDING: Softcover folio with illustrated wrapper-envelope.
EDITION & AUTHOR'S LIMITATION: Third Imprint. Reissued with additions after first appearing in 1910, followed by Second Imprint [1920], Third Imprint [1925], and, finally, Fourth Imprint [1925]. Please remember that this imprint is. I want these two hundred copies to last till January first, 1926, so please, I earnestly beg....
PROVENANCE: Ben and Mabel Kinzer of Spokane Washington [Gift inscriptions on front cover and envelope wrapper]. Nicholas Vachel Lindsay (1879 - December 5, 1931) was an American poet. He is considered a founder of modern singing poetry, as he referred to it, in which verses are meant to be sung or chanted. Listing and template services provided by inkFrog.