SALVADOR DALI Iggy Pop FRAN LEBOWITZ Rudi Gernreich WARHOL Interview magazine US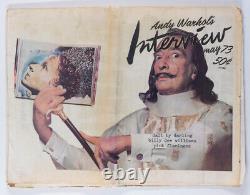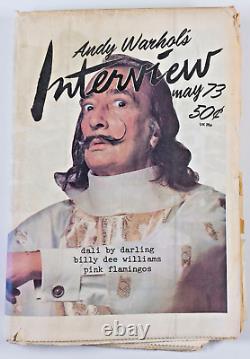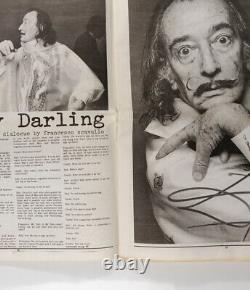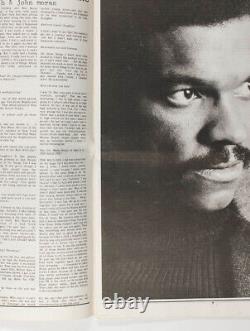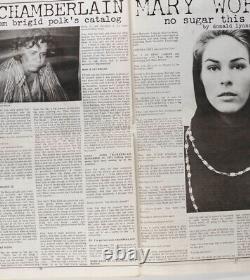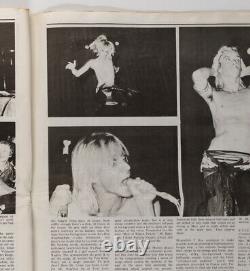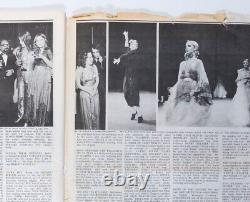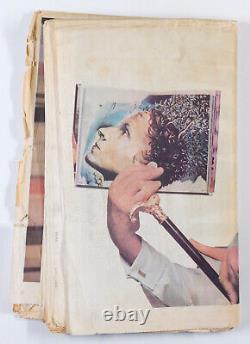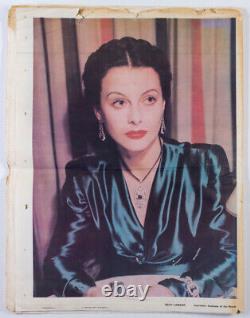 Interview magazine was founded in 1969 by Andy Warhol. Nicknamed "The Crystal Ball of Pop", it features interviews with artists, musicians, thinkers and pop culture icons. Spanish surrealist Salvador Dali on the cover, photographed by Francesco Scavullo Salvador Dali interviewed inside - 2 page interview by Candy Darling with photos of the pair and portrait of Dali by Scavullo.
Featured - Iggy Pop, The Most Dangerous Performer Alive? 6 wonderful photographs of Iggy live in Detroit shot by Leee Black Childers.
Musician Billy Dee Williams - 4 page interview plus full page self-portrait sketch and 2 large photos Film director and gay icon John Waters (featuring photos from his films, and images of Vivian Pearce, Edy, Waters, Crackers, Pink Flamingoes and Divine) is in interview with Fran Lebowitz and pop music Datebook editor/The Doors biography writer Danny Fields, 2 pages. Best of the Worst by Fran Lebowitz. Film director Daniel Schmid -3 page interview plus 3 photos, including one featuring Ranier Werner Fassbinder's wife Ingrid Craven. Interview by Glenn O'Brien, 2 pages inc photo.
Make-up artist Way Bandy - 3 page interview plus full page photo. Ian Whitcomb - 3 page interview plus small photo. Fashion designer Rudi Gernreich - 2 page interview plus 1/2 page portrait and 2 fashion photos by Pat Faure. Richard Bernstein is photographed at the Chelsea Hotel by Bill King, plus interview, see pic.
Max's Kansas City pin-ups by Anton Perich - 2 pages of snapshots of Johnny Winter, Susan Blond, Donna Jordan, Cyrinda Fox with David Johansen of The New York Dolls. Artist David Croland with Apollonia Von Ravenstein.
Small Talk includes images of Donna Jordan and Pat Cleveland leading the pack at the Zandra Rhodes show. Carly Simon, Alice Cooper, James Taylor, Dee Dee, Bette Midler and more. The back cover, inner fold is Hedy Lamarr who is Interview's Soulmate of the Month.
Condition - It is a large A3 newspaper format, the magazine is in excellent shape. Normal light age-related tanning, chipping and wear. The photograph shows the actual magazine you will receive.