Salvador Dali 1939 Burleigh Pottery Brodsworth Hall WORLD OF INTERIORS MAGAZINE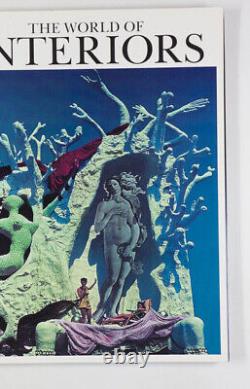 Rare, v intag e issue of the British interior design magazine' World of Interiors'. Even more scarce; this is a text-free cover variant which was only sent to subscribers at the time of publication. Dali cover feature: Welcome to the house of fun - tinged with madness, Dali's surrealist pavillion was one step beyond the other exhibits at the 1939 World's Fair in New York. Packed with enviable architecture, interiors and homes. Excellent condition, looks brand new.
All magazines are sent in an archival sleeve with a bubble-wrap or cardboard envelope to provide the best possible protection.