RARE Interview Magazine Justin Bieber by Martha Stewart August 2015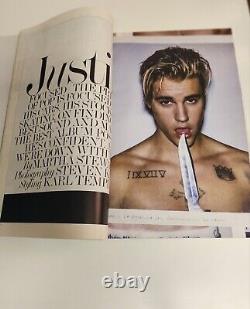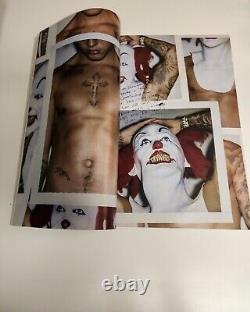 Rare copy of Justin Bieber's Interview Magazine cover from August 2015, now out of print. Great condition, with light wear from age.
Justin Bieber covers the August 2015 issue of Interview magazine, stripping down for a racy spread and opening up to interviewer Martha Stewart about his education, his career, and his love life. For the photo shoot, Justin went shirtless, at one point wearing black leather pants, a black leather mask, and red fingerless gloves. He also wore what looks like a terrifying clown mask for a few photos.
The singer talked about some of his musical influences in the interview with Martha, who was one of the roasters during Justin's Comedy Central Roast. Justin told her that he listened to a lot of Michael Jackson, Boyz II Men, and Mariah Carey growing up - big vocalists. " He explained, "I was always that kid who just wore whatever and did whatever. And my mom always supported that. So I always looked up to Michael because he was never afraid to just be himself, never tried to be anything that he wasn't.