Ogopogo Examiner Issue #1 Squaresoft Magazine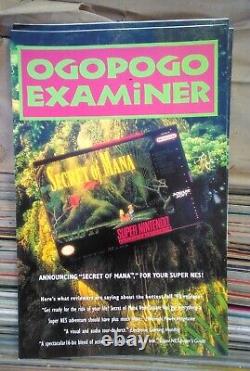 Immerse yourself in the world of fantasy with Ogopogo Examiner Issue #1, the Squaresoft magazine that has everything you need to satisfy your video game cravings. This magazine is a must-have for any gamer out there who loves to delve into the world of fantasy and adventure. Discover the latest video games, read about the hottest topics and trends, and get insights into the creative processes of the most talented game developers in the industry.
With the March 1992 edition of Ogopogo Examiner, you'll embark on an adventure like no other. Get your hands on this collector's item today! Been in my storage for over three decades. Contact me with any questions.