Herman Melville / Moby Dick Harper's New Monthly Magazine 1st Edition 1851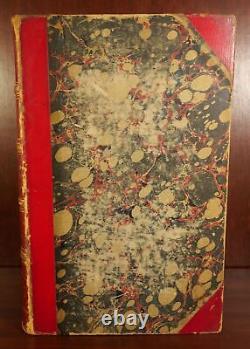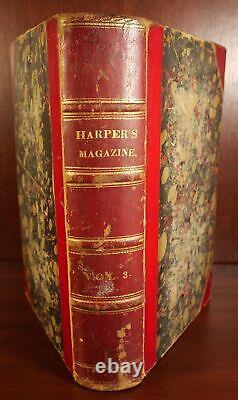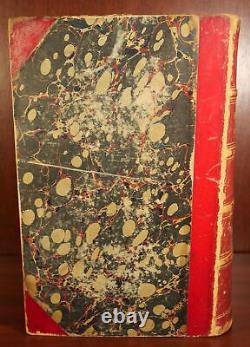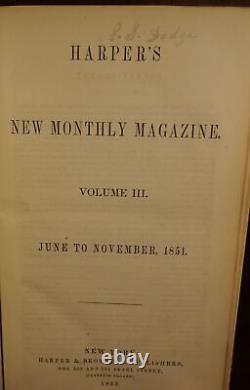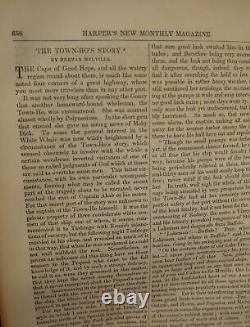 Moby Dick, Harper's New Monthly Magazine. Author: Herman Melville Title: Moby Dick, Harper's New Monthly Magazine Publication: New York: Harper & Brothers, 1851 Edition: First Appearance in Print.
Description: This volume contains the first appearance of Moby Dick in print. This book measures approximately 9.75" x 6" with 864 numbered pages. Quarter-bound in leather with raised bands to the spine. This book is in very good minus condition. Moderate chipping and wear to the leather on the spine. Gilt lettering and design both still relatively well preserved. Heavy surface wear to the marbled paper boards. Paper loss to the extremities and corners. Previous owner's signature on endpaper and title page.
In this book is Herman Melville's "The Town-Ho's Story", in which the first mention of Moby Dick is made. This is the first appearance of any part of Moby Dick in print in America.
"Moby Dick" went on to be published in its entirety the fall of 1851. We are always interested in purchasing individual or collections of fine books. This listing was created by Bibliopolis.