Cgc 6.5 Modern Screen V12 #6 Shirley Temple Earl Christy Dell Magazine 1936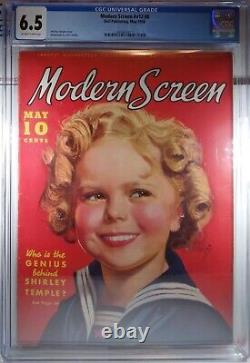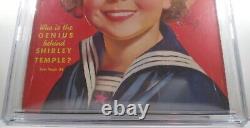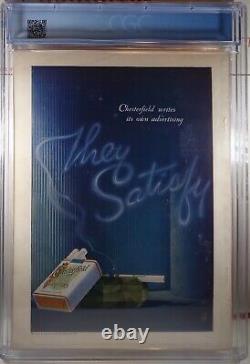 MODERN SCREEN V12 #6 DELL PUBLISHING FIRST PRINT MAY 1936. CGC - CERTIFIED 6.5 FN+ OFF-WHITE TO WHITE PAGES. SAY HELLO TO THE OLDEST ITEM IN OUR COLLECTION - A TRUE GEM!!
INCREDIBLY HIGH QUALITY VINTAGE ITEM. CASE ARRIVED FROM CGC WITH LIGHT/ FAINT STREAKS AND CLOUD-SPOTS.
DOES NOT AFFECT THE QUALITY OF THE ITEM. STORED IN AN ARCHIVAL MYLAR FOR ADDED PROTECTION.
PLEASE NOTE THAT ALL GRADED COMIC CASES MAY DISPLAY THE APPEARANCE OF "NEWTON RINGS" ON THIS SLAB (FAINT OIL-SLICK SHINE SPOTS THAT APPEAR UNDER DIRECT LIGHT - GOOGLE IMAGE SEARCH FOR A QUICK VISUAL REF). ACCORDING TO CGC THESE ARE COMMON AND MAY COME AND GO OVER TIME. THIS IS A VISUAL EFFECT ONLY THAT DOES NOT TOUCH THE COMIC, AND WILL NOT DEGRADE THE COMIC. All sales are considered final.