Anton Bruehl VARGA GIRL POSTER George Hurrell ESQUIRE WWII vtg MILITARY EDITION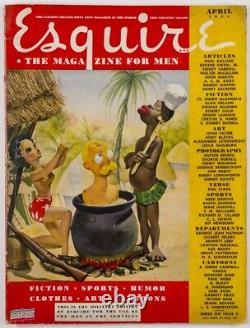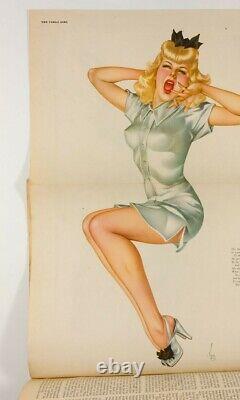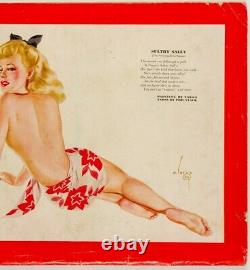 UK Vogue magazine March 1964 50th birthday present gift BIBA Peter O'Toole PARIS. Rare World War 2 issue of Esquire magazine. This wartime military edition is extremely scarce. Even rarer the fact that it comes with it's original fold out Vargas pin-up poster - most of these were removed. The back cover is another Varga poster!
Sultry Sally, with text by Phil Stack - see pic. George Hurrell, Paul Gallico, Phil Stack, Iles Brody, Alan Nelson, John Falter, Sidney Carroll, Robert Gold, Paul Webb and many others. My husband is no gentleman.
Spud Chandler - pitcher from the south. Heroes of the Inland Seas. The saxophone is 100 years old. The White Shark's dilemma. "This is the Military Edition of Esquire for the use of the men in the services" - limited edition print version; even harder to find than the regular newstand issue.
The photograph shows the actual magazine you will receive. _gsrx_vers_526 GS 6.6.6 (526).