Andy Warhol's Interview Magazine (1973-74, 5 Issues) Jacqueline Bisset Scavullo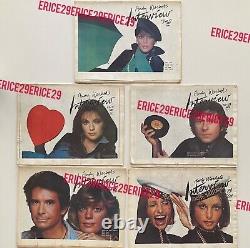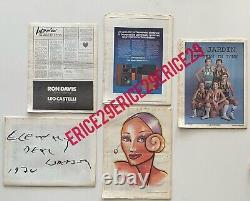 LIKE NEW CONDITION KEPT IN COOL DRY STORAGE BOX. Fred Astaire, Gina Lollobrigida, Tommy tune, Gunther Gabel Williams, Iggy Pop, Andy Warhol's L'Amour Movie, ad for Led Zeppelin houses of the holy. Vincent Scavullo, Grace, slick, Muhammad Ali, Jacqueline, Bisset, Roman Polanski, Leo Castelli. Cindy Lang, George Cukor, Jim Brown, Adele Davis. McKenzie Phillips, Jamie Wyeth, dock, Lawless, Richard, Benjamin, Richard Fassbender.
Kirk, Douglas, Dory Previn, James Caan, Barry White, Papillion, Dustin Hoffman, Steve McQueen. This vintage collection of Andy Warhol's Interview Magazine is a must-have for art, culture, fashion, and entertainment enthusiasts. With five issues from 1973-74, this set features contributions from prominent figures such as Vincent Scavullo and Jacqueline Bisset. Each issue showcases captivating content on topics ranging from art and photography to celebrity news and fashion trends.