2023 2024 Calendar FAN PACK TAYLOR SWIFT Magazine 9 Gifts Inside ARTCARD Posters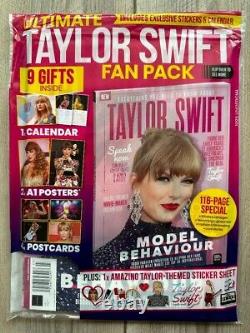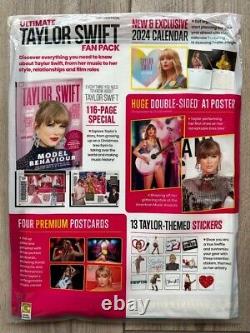 TAYLOR SWIFT Special Edition EVERYTHING YOU NEED TO KNOW ABOUT TAYLOR SWIFT FAN PACK 9 Gifts Inside 2 A1 Posters 23 X 33 13 Taylor Themed Stickers New & Exclusive 2024 Taylor Swift Calendar. 4 Premium Postcards UK IMPORT MAGAZINE NO LABEL.
THE MAGAZINE IS FACTORY SHRINK-WRAPPED AND IN NEAR MINT CONDITION ALL OF OUR MAGAZINES ARE BRAND NEW WITHOUT ADDRESS LABELS ON THEM. "ALL OF OUR FACTORY SHRINK-WRAPPED MAGAZINES MAKE GREAT GIFTS". 90 Percent Of Them Haven't Been Circulated, Meaning Never Looked Through.
Be Sure To Sign Up For Our News Letters, e-mails and Add Our Store To Your Favorites List For Monthly Sales and New Store Items Weekly. PLEASE WAIT FOR AN INVOICE BEFORE PAYING FOR MULTIPLE ITEMS. I START NEW AUCTIONS EVERY WEEK, SO CHECK FREQUENTLY.